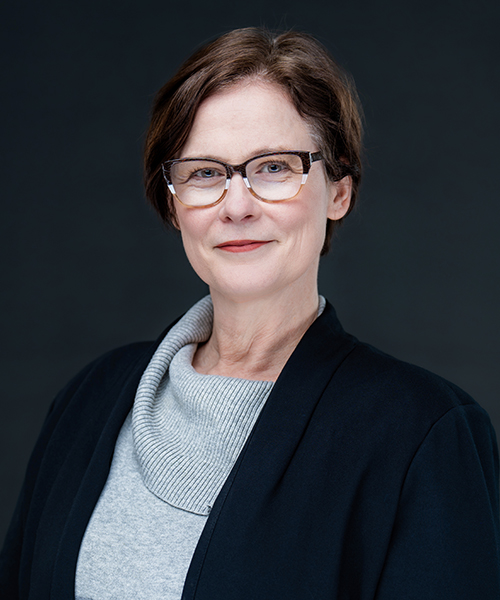 Professor
Director, Ozarks Writing Project
---
Department
Role: Faculty
Campus: Springfield
---
Postal mail
Missouri State University
English
901 S. National Ave.
---
Biography
The teaching writing in interdisciplinary spaces has been the central focus of Dr. Keri Franklin's teaching and research for over 20 years. She started working at Missouri State University in 2006. She is a professor in the Department of English. She founded the Ozarks Writing Project, a site of the National Writing Project in 2005 to support teachers teaching teachers on the art and research of writing. As the director of assessment for the university, Franklin frequently conducted faculty development on rubric development, curriculum mapping and assessing student learning for improvement.
In 2016, with the encouragement of Emeritus Dean Gloria Galanes, she founded the Center for Writing in College, Career and Community. The center has housed faculty writing retreats, the Ozarks Writing Project and its projects, and the $4 million Computer Science Opportunities Development and Education in Rural Schools (CODERS) Project since January 2021. The project is funded by the U.S. Department of Education's Education, Innovation and Research grant. As CODERS project director, Franklin's role is to spur innovation and oversee the project that has impacted over 2,300 students since 2021.
---
Details
Education
PhD, English Education (Support areas: Language and Literacy and Composition and Rhetoric), 2007, University of Missouri
MA, Writing (Emphasis: Technical and Professional Writing), 1999, Missouri State University
BS, English Education, 1997, Southwest Baptist University
Teaching
Undergraduate
ENG 521 Writing for Teachers
ENG 434 Clinical Experiences in Teaching II
ENG 432/433 Supervised Teaching (Secondary English)
ENG 405 Teaching Middle and High School English
ENG 222 Writing for Social Change
ENG 221 Writing in the Professions
ENG 110 Honors Composition I
UHC 350 Study Abroad
Graduate
ENG 730 Summer Invitational Institute
ENG 726 Issues in Professional Writing
ENG 725 Seminar: Composition & Rhetoric
ENG 725 Seminar in Composition: Writing Fellows
ENG 631 Writing for Teachers
ENG 565/665 Literature and Language Workshop
SA 766 Research and Data Analysis
Professional experience
Affiliations
HERS (Higher Education Resources Service), Next Stages, Next Steps, 2023
Leadership Springfield Class 41, 2021-2022
HERS (Higher Education Resources Service) Leadership Institute, 2020-2021, a nationwide leadership program for women in higher education administration
National Forum for Chief Engagement and Outreach Administrators, 2020-present, invited group of associate provosts and provosts in roles with a focus on community engagement
Higher Learning Commission Peer Review Corps, 2014-present
Research and professional interests
Teaching of writing
Impact of writing professional development on teachers and students
Digital writing
Understanding of student learning
Doctoral dissertation: "Blogging about Books: Reading, Writing, and Thinking in the Twenty-First Century"
Master's thesis: "Virtual Students/Virtual Teachers: The Reality of Student Responsibility in Education"
Awards and honors
Awards
Excellence in Assessment Award, 2019, National Institute for Learning Outcomes (awarded by the Association of American Colleges & Universities, American Association of State Colleges & Universities, Voluntary System of Accountability and American Association of University Professors, presented by AAC&U, AASC&Y and NILOA at the 2020 AAC&U Annual Meeting in Washington, D.C.)
Board of Governors Award for Faculty Excellence in Public Affairs, 2015, Missouri State University
Outstanding Article Award, 2010-2011, Journal of Reading Education, Organization of Teacher Educators in Reading
Recognitions
Nominated for the Springfield Business Journal's Influential Women, 2018
Featured on KSMU and STEM Spots, 2018, 2021 ·
Mind's Eye Featured Scholar, 2016
Bancorp Academic Spotlight, February 2009
Nominee for the Foundation Award in Research, 2008
Featured in the Missouri State Alumni Magazine
Additional resources
---
Area of expertise
English
Writing