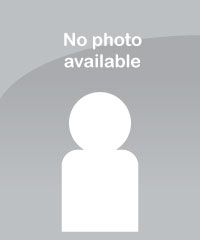 ---
Department
Role: Faculty
Campus: Springfield
---
Postal mail
Missouri State University
English
901 S. National Ave.
---
Details
Education
PhD, 2007, Rensselaer Polytechnic Institute
Teaching
ENG 221
ENG 321
ENG 772
ENG 570/678
Professional experience
Online Environments Feedback: Developed a process to work with asynchronous data streams to improve feedback for online discussion.
Edited Book Chapter: Grading Strategies for the Online Classroom: A Collection of Articles for Facultycompiled by Magna Publications, Publication late 2016.
Delivered a conference presentation and published a paper in the peer-reviewed digital library at the E-Learn 2012: World Conference on E-Learning in Corporate, Government, Healthcare, and Higher Education, Montreal, Canada, October 9 – 12, 2012. Best Practices Session: Asynchronous Feedback - An Activity Theory Model.
Wrote an article "Using Verbal Data Analysis and Presentation Software to Construct Group Feedback," that was selected as a chapter in this book on professional development for online teaching.
Online Environments Multimedia Artifact Development: Worked with concepts of sound, performance, and visual literacy to create digital artifacts that improve the overall efficacy of instruction of online classrooms.
Published an edited book chapter for Design Studies: Theory & Research in Graphic Design. Edited by Audrey Bennett and Steven Heller. Published 2006, Princeton Architectural Press. The chapter discussed the unique application of using activity theory as a heuristic device in the development and overall design of information pieces.
Workplace Environments: Served on the Research Advisory Panel for the International Association of Business Communicators and the Board of Directors for IABC, Connecticut Chapter.
Worked with various workplace issues, including online mass collaboration, branding, and social media that resulted in research reports and professional development workshops for members.