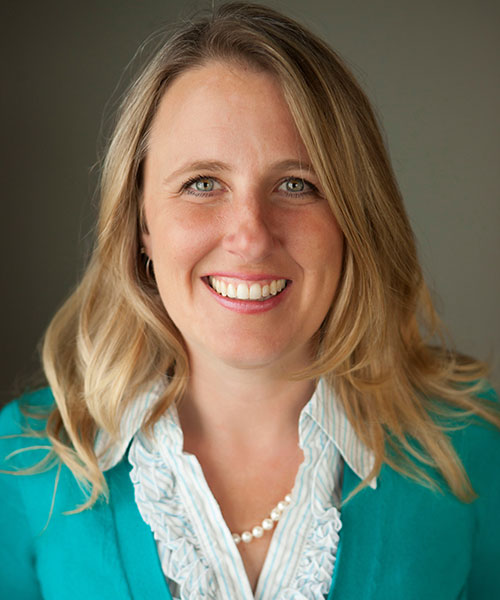 Visiting Assistant Professor
---
Department
Role: Faculty
Campus: Springfield
---
Postal mail
Missouri State University
English
901 S. National Ave.
---
Details
Education
PhD, 2011, University of North Dakota
MA, 2003, University of West Florida
BA, 1995, Virginia Tech
Teaching
ENG 605: Methods in TESOL
ENG 688: Sociolinguistics for Language Teaching
ENG 691: Linguistic Theory
ENG 695: Principles of Second Language Acquisition
ENG 696: Materials and Assessment in TESOL
ENG 697: Practicum in TESOL

iELT-Ozarks Project courses
Professional experience
Selected publications
Grant, L., Bell, A. B., Yoo, M., Jimenez, C., & Frye, B. (2017). Professional development for educators to promote literacy development of English Learners: Valuing home connections. Reading Horizons, 56(4). https://scholarworks.wmich.edu/reading_horizons/vol56/iss4/2.
Baecher, L., & Bell, A. (2017). Opportunity to teach: Push-in and pull-out models of English Language Learner instruction. Journal of Education and Culture Studies 1(1).
Bell, A., & Baecher, L. (September 2012, Special Edition Journal). Points on a continuum: ESL teachers reporting on collaboration across program models. TESOL Journal 3(3), 488-515.
Baecher, L., & Bell, A. (2011). A "continuum" model of collaboration in ESL. Academic Exchange Quarterly, 15(1), 56-61.
Research and professional interests
TESOL
Educator collaboration
Best practices to support English learners
Literacy
Family engagement
School improvement
Awards and honors
Research award, University of Colorado Colorado Springs, award for being recipient of Improving literacy of young English Learners: Professional development for educators in Southern Colorado. Elementary and Secondary Education Act 2001, Improving Teacher Quality, Title II Program administered by the Colorado Department of Higher Education, 2013.
TESOL Advocacy Summit grant awardee. Teachers of English to Speakers of Other Languages (TESOL) International. 2012 and 2013.
Teacher of the Year, Jane Long Middle School, TX, 1999-2000
Teacher of the Year, Northeast Guilford High School, NC, 1996-1997
Additional resources