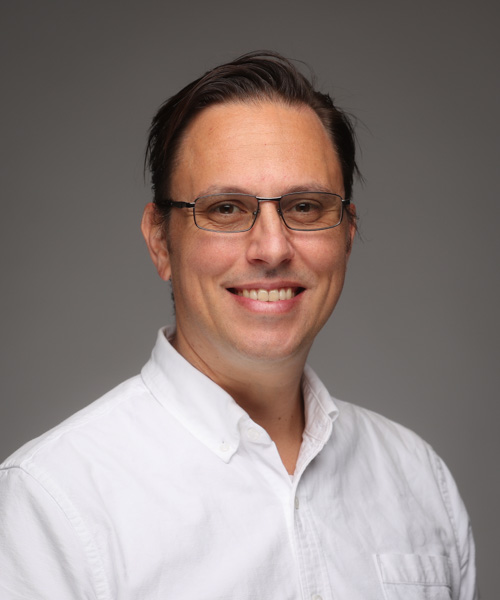 Assistant Professor
---
Department
Role: Faculty
Campus: Springfield
---
Postal mail
Missouri State University
English
901 S. National Ave.
---
Details
Education
PhD, Medieval Studies, 2008, University of Toronto
MA, Medieval Studies, 2000, University of Toronto
BA, English and Linguistics with Highest Honors, 1999, University of Florida
Teaching
ENG 235 Critical Approaches to Literature
ENG 340 Survey of English Literature I
ENG 289 Literature, Culture, and Conflict
ENG 491 History of the English Language
ENG 598/698 Early English Language and Literature
ENG 744 Seminar in Early English Literature
ENG 312 Introduction to Shakespeare
Professional experience
Faculty Co-Advisor, Sigma Tau Delta, Missouri State University chapter, International English Honor Society
Selected publications
Jonathan M. Newman. "Ex Illo Tempore: Time, and Mediation and the Ars Dictaminis in Letter 65 by Peter the Venerable." Old Media and the Medieval Concept. Eds. Stephen Yeager and Thora Brylow (Concordia University Press, 2020).
Jonathan M. Newman. "Competition, Narrative, and Literary Copia in the Works of Boncompagno da Signa and Guido Faba," Journal of Latin Cosmopolitanism and European Literatures vol. 1 (2019), pp. 35-54.
Jonathan M. Newman. "Dictators of Venus: Clerical Love Letters and Female Subjection in Troilus and Criseyde and the Rota Veneris." Studies in the Age of Chaucer, vol. 38, 2012, pp. 103-138.
Jonathan M. Newman. "Dialogism in Hoccleve." The Oxford Handbook to Chaucer. Eds. Suzanne Conklin Akabari and James Simpson. Oxford University Press, 2020, pp. 601-619.
Magda S.J. Hayton and Jonathan M. Newman, eds. and trans.. Speculum futurorum temporum siue Pentachronon sancte Hildegardis (Mirror of Future Times or the Five Times of Saint Hildegard). Peeters Press, 2021.
Jonathan M. Newman. "Venus." The Chaucer Encyclopedia. Ed. Richard Newhauser. Wiley-Blackwell, 2020.
Research and professional interests
Middle English literature
Medieval Latin literature
Pre-modern cultural and gender studies
History of rhetoric
Awards and honors
Faculty Research Grant, 2019-2020
St. Louis University Vatican Film Library Mellon Fellowship, 2018
James J. Paxson Memorial Travel Grant, 2013
Social Sciences and Humanities Research Council of Canada (SSHRC) Postdoctoral Fellowship, 2011-2013